Hilliard (Inferno) Clutches & Parts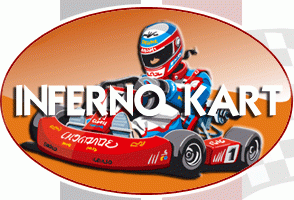 The Inferno Fury, Flame Fire and Inferno Blaze racing clutches are engineered to last longer and provide more consistent torque than conventional drum style racing clutches. The clutch shoes are thermo-dynamically designed to minimize heat transfer to the springs. This allows the clutch to handle the heat generated from the clutch without damage to the springs.
The racing drum is stamped and machined to a tight tolerance on the inside diameter to ensure even contact between the shoe surface and the drum for consistent engagement and torque. The Inferno racing clutch series can be adjusted without removing the chain. Quick change springs allow less time making adjustments in the pits and more time on the track. Sprockets and springs are interchangeable between the Fury, Flame Fire and the Blaze.
Designed for dirt or asphalt, oval, sprint or road courses, Inferno clutches are track tested and proven winners. Inferno clutches are shipping with needle bearing style designs but are still available in the oil impregnated bushing for certain applications. The new needle bearing sprockets and Inferno drum interface provide the best support of the drum when compared to other sprocket interfaces. The use the Inferno style racing sprockets will provide the best consistency and performance out of the clutch.